Quality tack trunks and equine furniture are one of our specialties.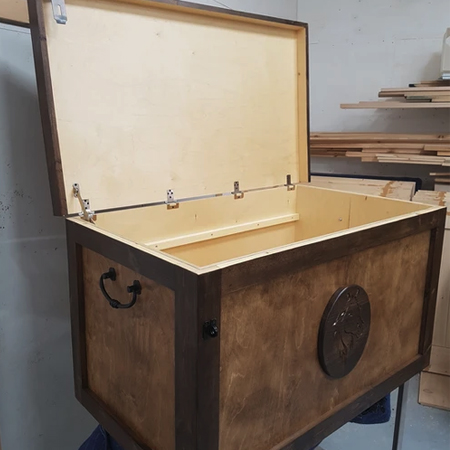 We build custom tack trunks based on our customer's individual needs. If you see a design you like, or have a design in mind, we can make it happen!
We would love to discuss your storage needs, and how best to meet your budget as well. Please contact us to discuss your requirements, colours, and to get a detailed quote for your project.
Call us today at (519) 846-0589.