When it comes to Double Dutch Doors - no one does it better. Mortise & tenon, solid pine or white cedar - we build entrances that impress!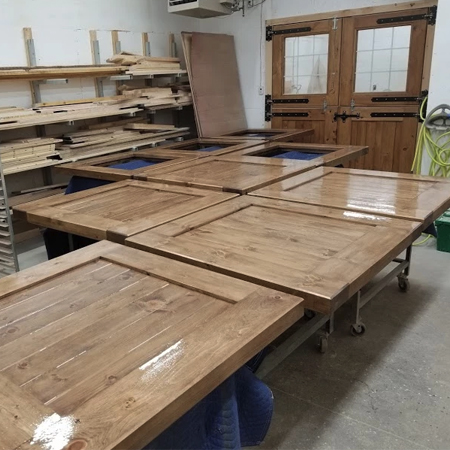 Whether your project requires standard sizes or a custom size to fit your existing barn – we can build the doors that live up to your desires! With over 14 years in experience in our shop building solid wood – mortise & tenon doors – we have the expertise and knowledge to ensure they are built to last through the Canadian seasons without any trouble!
We finish them with semi-transparent and solid stains – to ensure you get the color match of your choice, they are completely sealed and ready for installation! Reach out today, we would be happy to help you with your next entrance upgrade!
We would love to discuss your project, and how best to meet your budget as well. Please contact us to discuss your requirements and to get a detailed quote for your project.
Call us today at (519) 846-0589.